KENSHO: A Modern Awakening
Instigating Change in an Era of Global Renewal

By Susan Steinbrecher
NEW! KENSHO now available in eBook formats:
KENSHO: A Modern Awakening – Instigating Change in an Era of Global Renewal is a new book by internationally acclaimed businesswoman and leadership consultant Susan Steinbrecher that marks the culmination of her fascinating investigative journey, bringing to light some of the remarkable people, organizations and companies in our midst who are positively impacting our world.
Susan set out to discover why so many people across the globe are going through a period of extreme flux. Her research uncovered many timeless truths: often the path to enlightenment comes through a crisis – when our lives are spinning out of control, we finally pay attention! Scholars and masters of Zen Buddhism have described the word Kensho as being the "heart of Zen", and it literally means "awakening to one's true nature".
Inspired by the archetypal message of Kensho, Susan shares what she has learned throughout her career as an executive coach and organizational consultant, that cynicism exists whenever "a little dust on our eyes" blocks our ability to awaken to what is truly possible within ourselves, hindering us from seeing past our problems and our fears with a brave and open heart.
KENSHO: A Modern Awakening features an impressive collection of interviews from a diverse group of esteemed experts that openly share their stories and advice. Byron Katie, Marci Shimoff, James Van Praagh, Peggy McColl, Tim Sanders, David Houle, Judy Martin, Dr. John Hagelin, Tony Schwartz, Sarah Allen, Dr. Marsha Lucas and  Mike Michalowicz are just a few of the experts and fascinating people featured who weigh in on a variety of subjects such as social change, culture and consciousness, business, personal development, and the "power of one".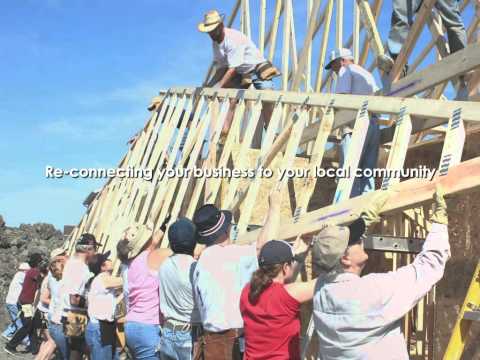 Testimonials:
"This is an important book at an important time. Waking up to who we are within the world allows us to learn and master strategies that optimize health, and ultimately guide us to our destiny. As a physician and wellness coach, I find the philosophy of Kensho to be a vital tool both in my medical practice and my personal life. I believe in Susan Steinbrecher's work and endorse it completely."

–Dr Jim Nicolai, Medical Director, Andrew Weil, MD Integrative Wellness Center at Miraval

"Susan Steinbrecher's book Kensho: A Modern Awakening is a landmark work for educating the world about how we break old molds and create new creative ways of doing business, improving our society and ourselves. It is enlightening and inspiring in its scope and insights. I recommend it for everyone, no matter what their purpose or stage of life."

–Dr Nancy O'Reilly, Psy.D. Founder of WomenSpeak.com and WomenConnect4Good Foundation, Inc.


"In a world where finances, bad news and harsh realities abound, KENSHO: A Modern Awakening offers a fresh perspective on how to go inward, from a place of compassion to create a new outward world. It gives us the jump on the mental shift that is needed to adapt, survive and thrive in today's world."

–Fran Capo, 5 time world record holder, author, peak performance coach and TV host
—–
Heart-Centered Leadership:
 Lead Well, Live Well

Second Edition
The 7 fundamental principles used by today's most successful business leaders
by Susan Steinbrecher and Joel Bennett, Ph.D.
Providing a counterpoint to the ethical bankruptcy of contemporary business, Heart-Centered leadership champions the message that sound ethical practices must begin from within. This kind of leadership is a personal choice, and involves the whole person: body, mind and spirit.
Through the application of seven underlying principles and virtues, the authors describe a clear path: from the moment you are inspired to become a heart-centered leader through the process of developing the healthy attitudes and responsive actions needed to convert your inspiration into reality. This focus – an inward, mindful striving to "do the right thing" and become the best person you can be – sets this path to leadership apart from other strategies.
Full of interviews with leaders, examples drawn from diverse businesses, reference tools, scientific data and exercises to aid the actualization of these principles and values, Heart-Centered Leadership goes beyond theory to help you assimilate this knowledge into your life.
The methodology of Heart-Centered Leadership has spread through keynote speeches, workshops and radio and television appearances. Heart-Centered Leadership has been adopted by companies across the country as the way to create motivated and lasting workforces with the emotional intelligence to succeed.
 —
Roadmap to Success

How do busy people become successful? Susan Steinbrecher shares what her experience of coaching numerous executives has told her is needed if someone is to experience success at an exceptional level—the five core fundamentals of success. Susan's ideas, along with those of Ken Blanchard, Stephen Covey and other resourceful people, are revealed in Roadmap to Success.
Seven Principles for Leaving a Legacy – Video download
Seven Principles for Leaving a Legacy – Video download Need an innovative and inspirational beginning or ending to your conference or meeting? This professionally produced video provides an encouraging and motivating way to begin or end a conference, leadership-training, or team-building leadership-training session.
The 7 Principles for Leaving a Legacy video is a powerful resource for you and/or your organization. With its engaging music and thought-provoking messages, audiences of all sizes and from all levels within the organization will resonate with and relate to the insights and ideas presented in this eight-minute multimedia presentation. Includes a facilitator guide
Available in both Windows (WMV format) and Mac (Quick Time) formats  ~ $9.95